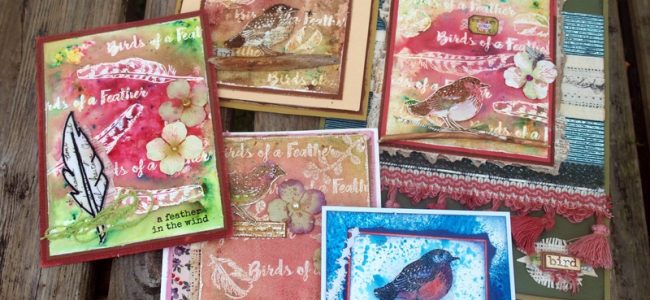 Hello Everyone!
Bonjour à tous!
I've just received my complimentary winter 2017 issue of The stampers' sampler magazine in the mail. I'm amazed and grateful to have two mixed-media panels published among the set of cards I sent to them, it is my first time in this magazine, I'm so proud!! A dream come true!!!
Here the little story: just before last summer holidays, I sent by mail to Stampington a few photos of recent artwork made with very lovely stamps by

Redlead Paperworks

as I thought it could be suitable to their 'A Different Point of View' feature in The stampers' sampler… I received a positive and very kind answer from Kaylin Warren, the Art Management Coordinator at Stampington & Company, who seemed to appreciate the present artworks and encouraged me to send them all!
…
Lire la suite...